In-School Retreat: Harbor Me
Students and faculty took a break from their average Wednesday schedule on September 18th, 2019 to participate in a retreat led by Liza Peters, Director of Youth and Young Adult Ministry at Holy Family Passionist Retreat Center.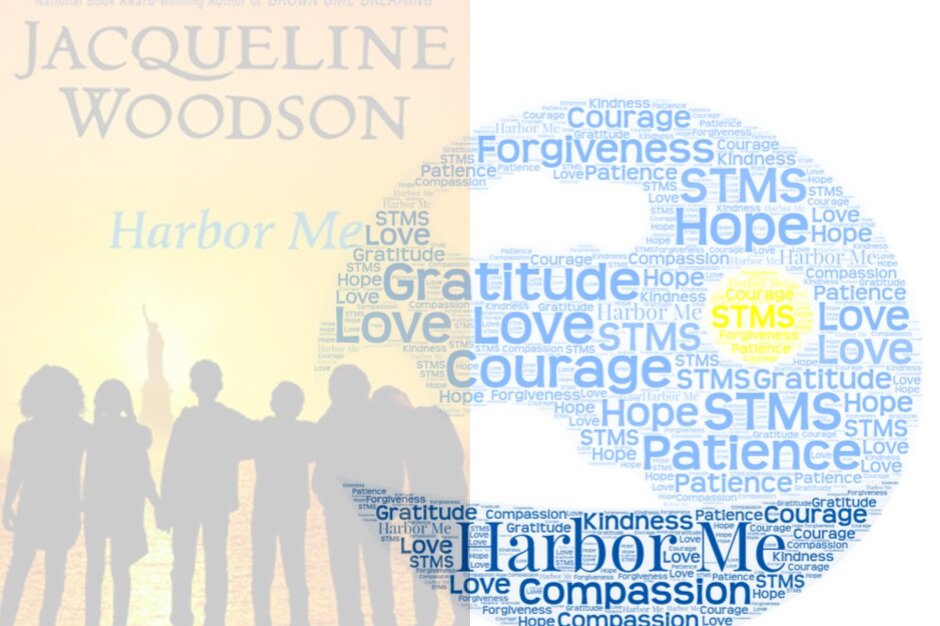 This summer our students and teachers read the book Harbor Me by Jacqueline Woodson, a compelling story about the experiences of six middle-school students who had time to get to know each other. In a larger sense, this book revealed the way so many of us conceal our true selves from others, how we judge others based not on what we know about others, but what we think we know. The students in the book discover more about their classmates, their relationships are transformed into ones of trust and support. They become safe harbors for each other. This year we will use this powerful message to guide our retreats, our prayer services, and our daily interactions.
Cheer Squad Rock, Paper, Scissors
The students had a lot of fun playing Rock Paper Scissors with a twist. A student had to challenge someone to the game and if they lost they needed to become that person's #1 fan, following them around and cheering them on. By the end there were just two players for the game and a mob behind each of them, cheering them on to win!
6th graders (below) met in the church and shared what has been most different, challenging, and fun about changing schools this year.
7th graders (below) met in Milligan Hall to go over excerpts in Harbor Me, then selected which of the Choose Love words were reflected in the reading.
8th graders (below) had the challenge of selecting a pattern of students running under the jump rope and following that pattern until everyone had made it through to the other side.
Bulletin boards created at the end of retreat day are now brightening up our hallway.